Braided Water Hyacinth Table, Round
•Made of Water Hyacinth
•Wipe with damp cloth
•Dimensions:22" D 18" H
•Ship Via: UPS / Fed Ex
•Imported
Next Shipment:
Ideal as a side table or stool, this round braided water hyacinth table is constructed of tightly woven water hyacinth. This natural fiber offers good flexibility and durability and grows wildly throughout Asia on top of water. Unchecked, this abundant flowering plant can harm aquatic life. Our artisans harvest and dry the stems, to create durable furniture like this occasional table.
Water Hyacinth is a fast-growing aquatic plant native to South East Asia. The plant is easily renewable, flexible but strong, and often needs to be harvested to prevent it from overtaking waterways...all good reasons to use it for furniture-making. Countries that export a lot of water hyacinth furniture include Thailand, Vietnam, and Bali.
Also available in in a square brown table.
More Information
Description
Ideal as a side table or stool, this round braided water hyacinth table is constructed of tightly woven water hyacinth. This natural fiber offers good flexibility and durability and grows wildly throughout Asia on top of water. Unchecked, this abundant flowering plant can harm aquatic life. Our artisans harvest and dry the stems, to create durable furniture like this occasional table.

Water Hyacinth is a fast-growing aquatic plant native to South East Asia. The plant is easily renewable, flexible but strong, and often needs to be harvested to prevent it from overtaking waterways...all good reasons to use it for furniture-making. Countries that export a lot of water hyacinth furniture include Thailand, Vietnam, and Bali.

Also available in in a square brown table.

Expected Date
Dimensions
22" D 18" H
Material
Water Hyacinth
Shipping Method
UPS / Fed Ex
UPC Code
810069530017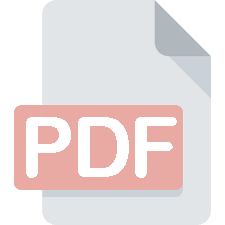 PDF