Braided Water Hyacinth Basket, Oval
⋅ Made of Water Hyacinth
⋅ Dimensions: 19"L 14"W 12"H
⋅ Wipe with damp cloth
⋅ Ship Via: UPS / Fed Ex
⋅ Imported
Next Shipment:
Beautifully hand-crafted from tightly woven water hyacinth, our handsome oval basket is as practical as it is decorative. Oozing with exquisite design and workmanship. Elegant detail with woven handles makes this piece more than a traditional basket. A perfect storage option for laundry rooms, living rooms and bedrooms.
Water Hyacinth is a fast-growing aquatic plant native to South East Asia. The plant is easily renewable, flexible but strong, and often needs to be harvested to prevent it from overtaking waterways...all good reasons to use it for furniture-making. Countries that export a lot of water hyacinth furniture include Thailand, Vietnam, and Bali.
Assorted style baskets are available in various sizes and shapes.
More Information
Description
Beautifully hand-crafted from tightly woven water hyacinth, our handsome oval basket is as practical as it is decorative. Oozing with exquisite design and workmanship. Elegant detail with woven handles makes this piece more than a traditional basket. A perfect storage option for laundry rooms, living rooms and bedrooms.

Water Hyacinth is a fast-growing aquatic plant native to South East Asia. The plant is easily renewable, flexible but strong, and often needs to be harvested to prevent it from overtaking waterways...all good reasons to use it for furniture-making. Countries that export a lot of water hyacinth furniture include Thailand, Vietnam, and Bali.

Assorted style baskets are available in various sizes and shapes.

Expected Date
Dimensions
19" L 14" W 12" H
Material
Water Hyacinth
Shipping Method
UPS / Fed Ex
UPC Code
810069530567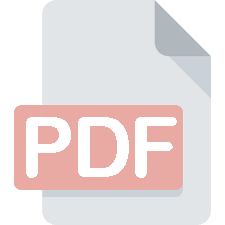 PDF